Anne Anastasi
July 18, 2021
2021-07-18 0:50
Anne Anastasi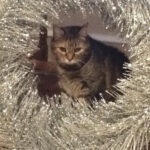 About Me
Anne Anastasi founded Genesis Abstract in 1994 with a determination to get back to the genesis of what makes all businesses successful – great customer service. Anne holds the highest designations offered in the country which are awarded only to those who have the knowledge to handle complicated title matters and a strong dedication to the industry.
Anne is past president of the industry's national association, the American Land Title Association (ALTA) and has been called "someone to watch" by the Washington Post after testifying before the US Congress. She was featured on Lifetime TV's Designing Spaces where she walked consumers through the closing process. The video is available on the homepage.
Anne is now President of Troon Management Company the consulting company managing the business functions of Genesis Abstract and other ventures.
Anne is a graduate of Colgate University, an avid animal rights advocate and in her spare time she and husband John Younglove, Esq. rescue feral cats in an effort to find them forever homes.