About Us
November 25, 2019
2021-03-25 3:10
About Us
Your reliable, local, and knowledgeable choice.
The real estate closing process is anything but simple. When faced with the potential complexities of your transaction, you should demand a title and closing partner that can deliver results efficiently and punctually.
We have the knowledge and experience to guide you to the closing table with over 27 years of experience handling residential, commercial, 1031 exchanges and a variety of loan types. Our devotion to customer service is enhanced by our reputation and leadership as pioneers in the title insurance process, technology and our unwavering commitment to the integrity of your transaction. When you demand a full service title agency to help navigate your real estate transaction in Pennsylvania and New Jersey, you can trust in Genesis Abstract, LLC to deliver.
Founded by Anne L. Anastasi, we are proud to be nationally recognized for her leadership in the title insurance industry. Anne has achieved the highest designations for a title insurance professional, the National Title Professional (NTP) and Certified Land Title Professional (CLTP).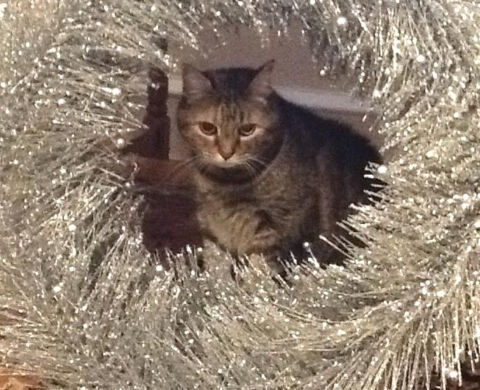 Anne L. Anastasi, CLTP, NTP
Founder
Tashi Anastasi helping decorate the house.
Anne Anastasi founded Genesis Abstract in 1994 with a determination to get back to the genesis of what makes all businesses successful – great customer service. Anne holds the highest designations offered in the country which are awarded only to those who have the knowledge to handle complicated title matters and a strong dedication to the industry.
Anne is past president of the industry's national association, the American Land Title Association (ALTA) and has been called "someone to watch" by the Washington Post after testifying before the US Congress. She was featured on Lifetime TV's Designing Spaces where she walked consumers through the closing process. The video is available on the homepage.
Anne is now President of Troon Management Company the consulting company managing the business functions of Genesis Abstract and other ventures.
Anne is a graduate of Colgate University, an avid animal rights advocate and in her spare time she and husband John Younglove, Esq. rescue feral cats in an effort to find them forever homes.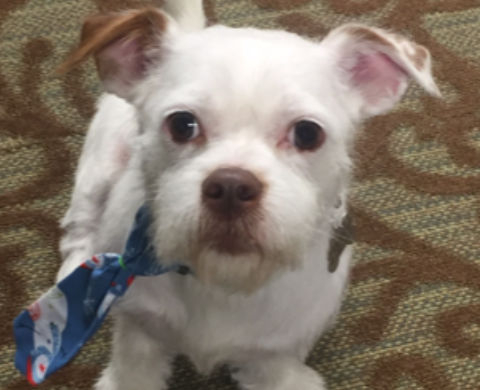 Joyce McGovern
Settlement Officer
Roscoe comes to the office and always wears a tie.
Joyce McGovern is a settlement officer with 25 years' experience. Prior to joining Genesis Abstract, Joyce was a real estate agent for 10 years which gave her a great background for the development of her extensive title skills. She loves working with the buyers, sellers, real estate agents, conveyancers and lenders. Joyce understands that the customer is the single most important asset so at the end of closings when the buyer says, "Wow this was not as hard as I thought it would be" you know you have done your job.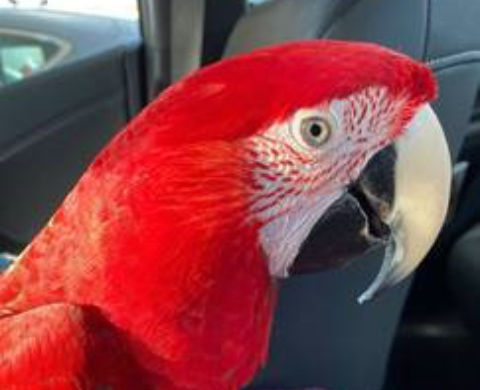 Karla Cunliffe
Processor
Shakespeare loves cars ride with mom.
Karla Cunliffe has been with Genesis Abstract since July 2019. Karla has 22 years experience in the Title and Real Estate Industry with a the ability to perform title searchers, commitment preparation, title clearance as well as document preparation including deeds, affidavits, preliminary CDs and final title policies. She loves helping to resolve issues and has a never-quit determination until the closing can move forward.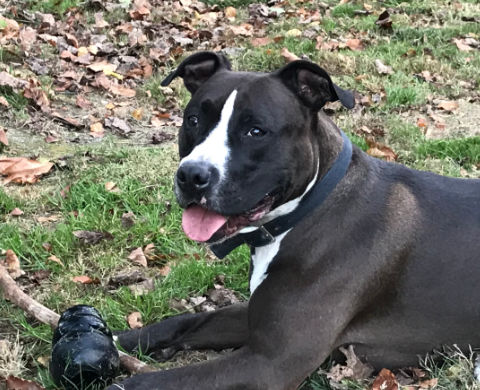 Denise Paone
Vice President
Rocky is a loving and playful rescued pit bull. He loves his forever home and looks forward for his mommy to come home on military leave.
Denise Paone has been an accountant for 20 years for Troon Management.  She handles all the daily accounting tasks for Genesis Abstract such as, payment processing, income, deposits, wire transfers, bank reconciliations.  She prepares and reports the monthly financial statements.  Denise looks forward to the challenges of resolving any issues to help make the office run smoothly.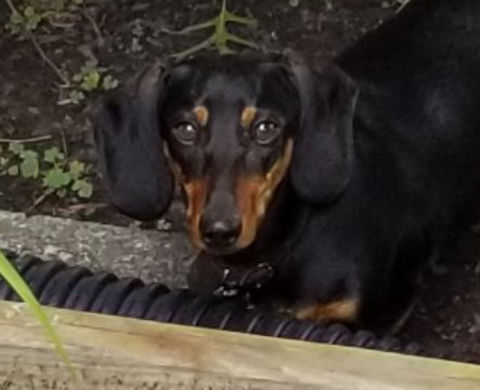 Diana Pescatore
Administrative Assistant
Tucker is a mini Dachshund who lives with his mommy, daddy, brother and sister.
Diana Pescatore has been with the company for 18 years. Working for Troon Management she is Anne Anastasi's assistant and manages all her mailings, projects and expenses. She handles quarterly agency audits, monthly underwriter remittances and 1099-S reporting for the various agencies reporting to Troon. She is also back-up to the accountant managing the wire desk, check deposits and positive pay. Diana handles the HR duties monitoring employee time, vacations and benefit needs. Diana helps each agency with supplies and promotional items.